Specially designed for Spas, Swimspa and swimming pool.
365 days Cooling and Heating
Saving energy up to 75%!


Mutsubishi Compressor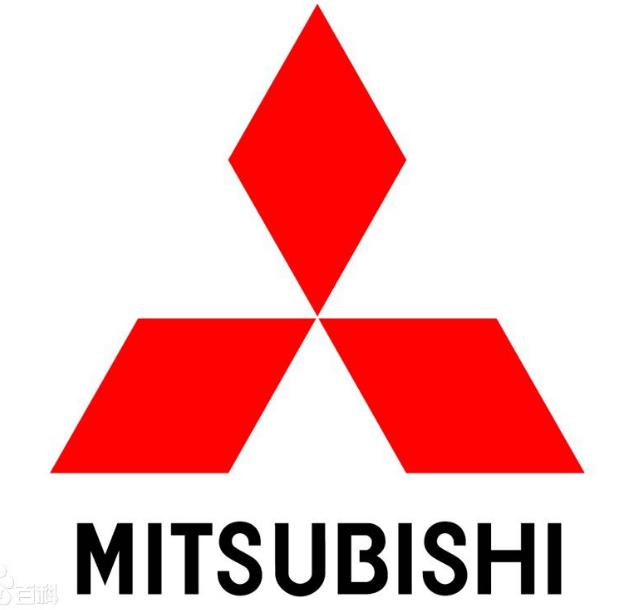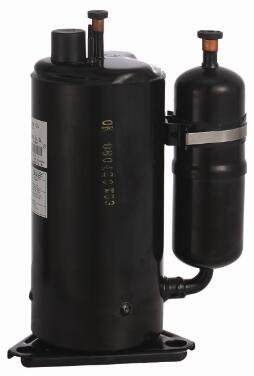 Pure titanium heat-exchanger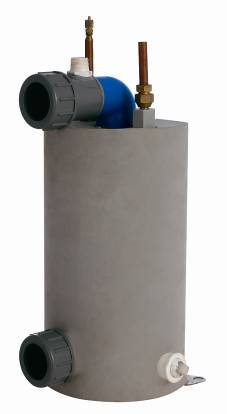 How does a heat pump works?
Heat pumps use the reverse cycle of a refrigeration plant to heat water. In effect, it transfers heat from a source such as air or water to the water which is to be heated. As in other refrigeration equipment, the heat pump system employs an evaporator, a compressor, a condenser, refrigerant gas, and an expansion valve within a closed circuit.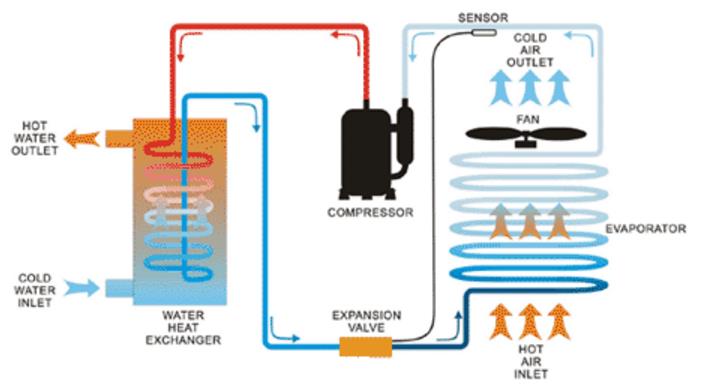 Latent heat is given off when the refrigerant gas is liquefied through the condenser and transferred to the surrounding water together with further "sensible" heat loss, effectively raising the temperature of water to a higher temperature.
A typical heat pump installation to a pool: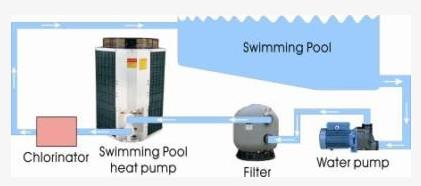 Spa and Swimspa recommended HP capacity.
Depend on the request of water heating speed, heat insulation, and ambient temperature of the spa.
Spa: <5KW
Swimspa: <12KW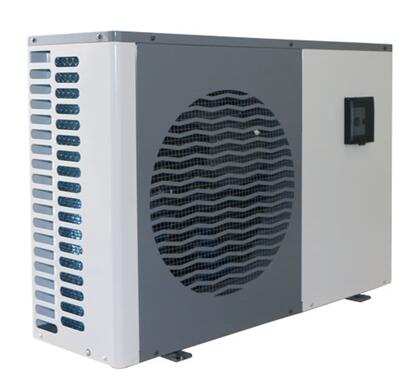 Infinity Air 40
Infinity Air 55
Infinity Air 70
Infinity Air 90
Infinity Air 120
Infinity Air 150
Infinity Air 170
Air 26

℃

Water 26

℃

capacity

(

KW)

4.06
5.16
6.51
8.51
11.51
14.50
17.01
power input(KW)
0.667
0.848
1.07
1.40
1.88
2.38
2.81
current value

(

A

)

3.21
3.99
5.21
6.81
8.92
11.28
13.31
COP
6.08
6.08
6.09
6.06
6.11
6.08
6.05
Air 15

℃

Water 26

℃

capacity

(

KW)

3.01
4.02
5.00
6.51
8.51
10.50
12.51
power input(KW)
0.61
0.82
1.02
1.32
1.72
2.13
2.54
current value

(

A

)

3.11
3.98
5.11
6.68
8.59
10.65
12.68
COP
4.91
4.91
4.92
4.91
4.95
4.92
4.92
Air 20

℃

Water 26

℃

capacity

(

KW)

3.52
4.61
5.65
7.36
9.59
11.72
13.98
power input(KW)
0.63
0.82
1.01
1.30
1.69
2.08
2.49
Air 20

℃

Water 26

℃

current value

(

A

)

3.11
3.97
5.01
6.45
8.35
10.28
12.31
COP
5.61
5.62
5.63
5.64
5.68
5.62
5.61
Air 35

℃

Water 27

℃

capacity

(

KW)

2.56
3.50
4.25
5.56
7.25
8.93
10.65
power input(KW)
0.79
1.07
1.32
1.71
2.18
2.75
3.31
current value

(

A

)

3.73
5.06
6.24
8.08
10.30
12.99
15.64
EER
3.23
3.26
3.23
3.25
3.32
3.24
3.22
Power supply
 
220-240V / ~ /50Hz
Max power input
KW
1.11
1.29
1.83
2.47
2.79
3.49
3.85
Max current
A
4.90
6.26
8.85
11.49
13.50
16.01
18.50
Water flow

m³/h
1.75
1.86
2.5
3.2
4.01
4.7
5.6
Refrigerant volume
 
R410A
Min./max. pressure
 
1.5/4.15Mpa
Net dimensions(mm)
L/W/H
765x310x490
765x310x490
827x340x531
927x340x636
927x340x636
927x340x636
927x340x636
Package(mm)
L/W/H
845x330x515
845x330x515
905x350x645
1005x350x750
1005x350x750
1005x350x750
1005x350x750
Net /Gross weight
kg
35/40
36/41
41/50
49/59
51/61
54/64
62/72
Noise at 1 m
dB(A)
<46
<46
<46
<47
<48
<49
<51
Noise at 10m
dB(A)
<30
<30
<31
<31
<32
<33
<34
Compressor

 
GMCC
Heat exchanger
 
TITANIIUM HEAT EXCHANGER
Compressor type
 
Rotary
Rotary
Rotary
Rotary
Rotary
Rotary
Rotary
Water proof level
 
IPX4
IPX4
IPX4
IPX4
IPX4
IPX4
IPX4
Loss charge (mCE)
 
0.8
0.9
0.9
0.9
1
1
1.05
20'GE
 
168
168
114
99
99
99
99
40'GE
 
368
368
234
201
201
201
201